Must-have for all golf players and golf professionals. Get the free iGolfinstructor app now and discover how fun and easy it is to book and manage your golf lessons and enjoy this fantastic sport even more!
Golfers can use the iGolfstructor app for:
– Book individual golf lessons with one or more golf professionals
– Take pictures, record swing analysis video's or add notes and improve your game!
– Take part in courses and group lessons
– Keep track of your improvements
– Manage your golf lessons via the agenda
– and much much more…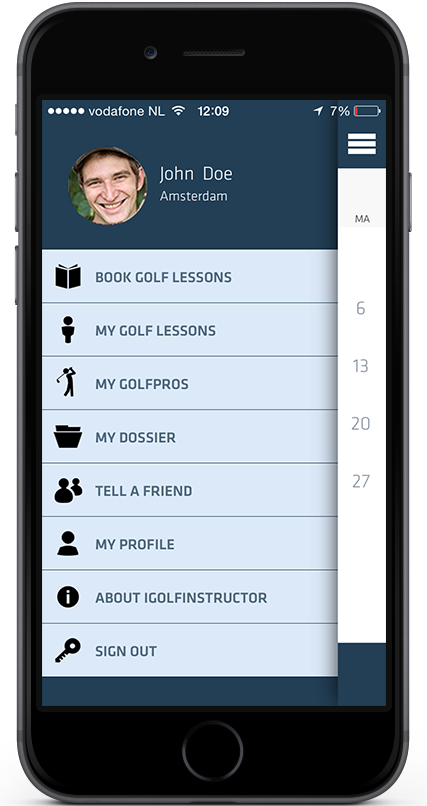 Golf professionals can use the free iGolfinstructor app for:
– Managing their private lessons
– Managing group lessons and courses
– Creating personal dossiers of their students, including state-of-the-art swing analysis videos, notes and pictures
– Gaining insight in their lesson types
– Managing their agenda
Secure and safe
– Our apps have a live connection with the agenda of the golf professionals. The available lessons are 100% realtime and can all be booked.
– You immediately receive a confirmation e-mail.
– Safety is important, therefore we always use the latest techniques